Custom Plastic Extrusions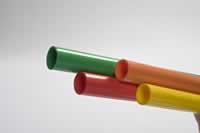 Custom Tubing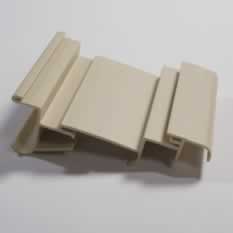 Extruded Plastic Profiles
For over 60 years, Crescent Plastics has consistently delivered finished products designed to meet or exceed our customers' expectations. We specialize in custom plastic profile extrusion and fabrication, along with custom tubing and pipe. Request a quote or contact Crescent Plastics to discuss your custom requirements.
Plastic Profiles Made to Match Your Specifications
Your custom extrusion project begins with Crescent Plastics' team of design engineers, who work closely with you to understand your needs. Design functionality can be optimized for quality and manufacturability thanks to our decades of engineering experience and advanced CAD/CAM technology.
Crescent Plastics provides custom plastic extrusions, as well as co-extrusions, of multiple materials. We utilize both single and twin screw extruders to create custom plastic profile extrusion products, custom tubing, and custom pipe. Sizes range from 3/16" tubing up to 20" wide plastic profiles.
In addition to our custom extrusion offerings, we can provide a multitude of secondary operations, as needed, both on-line and off-line. We also have complete in-house tooling facilities to guarantee the quality and accuracy of our custom extrusions, custom tubing, and other products.
Request a quote on the custom plastic extrusions you need. Contact Crescent Plastics to learn more.