POP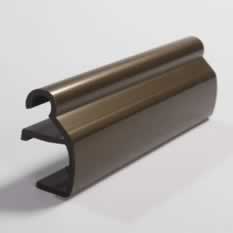 Extruded Plastic Shapes Metallic Colors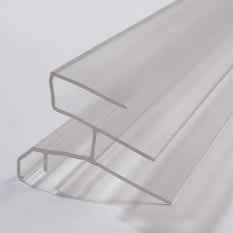 Acrylic Shelf Lips
Extruded Plastic Shapes for Innovative POP Displays
Crescent Plastics extrudes a wide variety of materials, in many different colors and finishes, into hundreds of custom extruded plastic shapes for the Point of Purchase (POP) industry.
We manufacture extruded plastic shapes for use as shelf talkers, bumpers, caption holders, edge trim and structural components. Here at Crescent, we design and build all extrusion, fabrication and assembly tooling in-house. Production occurs at the same facility which will provide you with reduced costs, consistent quality and shorter lead times for your projects.
One proof of our expertise is in the long duration of continuous service to many satisfied customers. Our largest customer in the POP industry has been purchasing parts from Crescent since 1976… 36 years! Let Crescent Plastics demonstrate our ability to support your needs with custom extruded plastic shapes and our innovative approaches.
Request a quote today for creative solutions to your most demanding problems.