About Us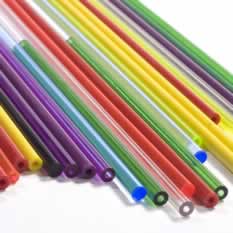 Custom Tubing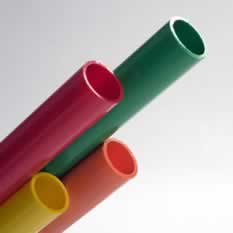 Custom Color and Sizes
Crescent Plastics is one of the top profile extruders in the country with extensive experience in custom tubing and plastic extrusions for applications in a wide variety of industries including: appliance, lighting, building & construction, transportation, electrical, signage, marine, and retail display & fixture (POP). Since 1949, we have extruded custom tubing and plastic extrusions. Our process allows for variations in our plastic extrusions for different geometries, from 0.188" diameter up to 20" wide, to be produced in a wide variety of thermoplastic materials such as ABS, HIPS, PVC, PE, PP, and Acrylic (PMMA). We also have the ability to extrude engineered thermoplastics including Polycarbonate(PC), Ultem® (PEI), Polysulfone(PSU) and Noryl® (PPO).
Crescent Plastics has many specialized processes with extensive capabilities in Custom Profile Extrusion, Co-Extrusion, Custom Tubing, Extruded Foam Profile, Multi-Strand Extrusion, Simulated Wood Grain, Simulated Metallic, Filled Polymers, Engineering Polymers, Commodity Grade Polymers, and Automated Fabrication, all of which utilize Lean Manufacturing principles. With our highly developed down-stream automation and off-line automated fabrication, manufacturing plastic extrusions is very efficient and competitive. Also, with our variety of extrusion and custom tubing processes, our engineering team can provide DFM assistance to optimize design functionality and production economics. Additionally, we have outstanding program management capability, complete in-house tooling facilities, operating systems including state-of-the-art ERP, and excellent quality ratings supported by our ISO 9001:2008 certification.
Crescent and its sister companies have 9 plants in the U.S. that, combined, purchase large quantities of material providing economies of scale. We also are very strong financially and will satisfy any test for financial stability.
Geographically, we are located in Evansville, Indiana, and can effectively provide service with both transportation logistics and technical support on a global scale if required. We would welcome any opportunity to quote your requirements for custom tubing and plastic extrusions.