Custom Plastic Extrusions
For over 60 years, Crescent Plastics has consistently delivered finished extruded profile products designed to meet or exceed our customers' expectations. We specialize in high-volume custom plastic extrusion products and fabrication, along with custom tubing and pipe. 
Request a quote or contact Crescent Plastics today to discuss the custom extruded plastic requirements for your next project.
Extruded Plastic Profiles Made to Match Your Specifications
Your personalized plastic extrusion project begins with Crescent Plastics' team of design engineers, who work closely with you to understand your needs. Complex design functionality can be optimized for quality and manufacturability thanks to our decades of engineering experience and advanced CAD/CAM technology.
In addition, Crescent Plastics extrudes flexible and rigid custom tubing products, as well as co-extrusion, of multiple materials. We utilize both single and twin screw extruders to create several different types of extruded plastic profiles in sizes ranging from 3/16" tubing products up to 20" wide plastic profiles, these include:
Custom plastic profile extrusion products
Customized tubing
Custom-made piping
And more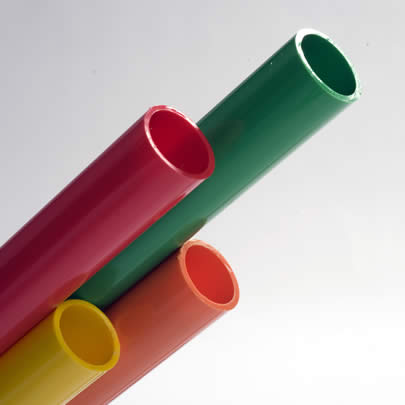 View Our Custom PVC Pipe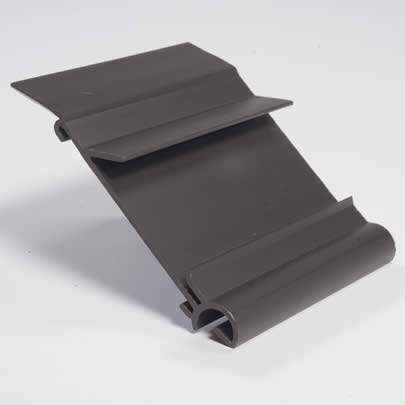 View Our Custom Extruded Profiles
Made-to-Order Extruded Plastic Profiles
At Crescent Plastics we produce plastic profiles up to 20" wide that are tailor-made for you, from complicated to simple high volume designs. From design to delivery, our knowledgeable team uses their full-service customized extrusion experience to provide you with plastic profiles that match your exact requirements.
Our expert engineering department has the skills and experience to turn any plastic profile design into a physical product. Employing proven DFM (design for manufacturing) methodologies, we enhance complex customer designs for improved functionality, quality, and production economy.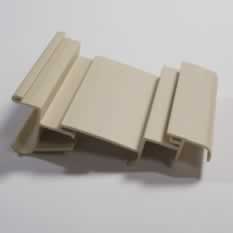 Customized Plastic Fabrication
Crescent Plastic's computerized fabrication processes can save you considerable time and money in your overall production process. This results in more complete parts that require less additional processing on your end. 
Additionally, we utilize fully-automated processes wherever possible within our custom plastic fabrication process to ensure superior precision, accuracy, and repeatability. Our skilled engineering team will evaluate your part designs, and the associated manufacturing requirements, to determine exactly how the fabrication process can be integrated into production.
Finishes for Plastic Extrusions
Crescent Plastic's specialty finishes can convert your custom extrusion into a stunning, thoroughly finished product. With full-service capabilities for custom finishes, we can deliver turnkey custom plastic extrusions that meet your exclusive requirements. We offer numerous types of finishing options to give your custom plastic extrusions the appearance and impression you've always desired.
Custom Extruded Plastic Lighting Lenses
Custom lighting lenses add unique style and elegance to any lighting project. Crescent Plastics can help you choose the right materials, the right level of diffusion, light transmission, and assist in eliminating pixelization problems based on your project's exclusive specifications. Whether you need acrylic, polycarbonate, or PVC plastic lighting lenses, we're here to assist you from design to production.
Personalized Foam Extruded Profiles
At Crescent Plastics we have established a process to produce lightweight, high strength custom extrusions from foam using several types of extrusion materials. Crescent Plastics provides custom foam extrusions and plastic extrusion shapes made to your specifications. We can meet your needs with our efficient, high volume foamed plastic extrusion processes.
Custom-Made Plastic Coextrusions
Crescent Plastics has an extensive practice in creating custom coextrusions and can provide coextruded plastic profiles with two similar or dissimilar materials that will bond together into a single, seamless piece. We work with you to determine what materials are needed for your unique application. Our knowledgeable team can provide plastic extrusions in an almost unlimited array of colors and with a wide range of customized finishes.
Plastic Extrusions for the Transportation Industry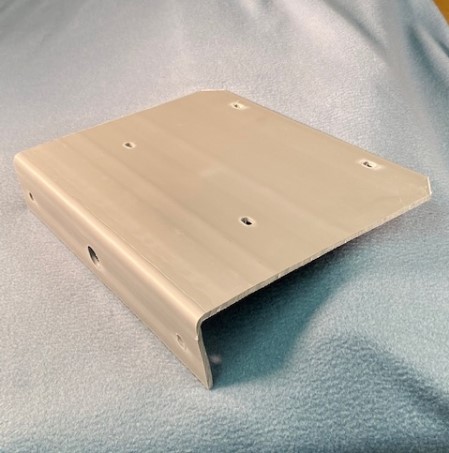 Whether you need traffic markers, tie-down rails, bumper strips, or license plate brackets, Crescent Plastics can help. We've seen much success in the transportation industry by replacing old metal parts with those made from thermoplastic olefins. Our plastic extrusions eliminate the possibility of rust, remove sharp edges, reduce weight, and provide greater cold temperature impact resistance.
Secondary Extruded Plastic Services
In addition to our customized extrusion offerings, we can provide a multitude of secondary operations, as needed, both online and off-line. We also have complete in-house tooling facilities to guarantee the quality and accuracy of our complex polyurethane, rigid custom extrusions, custom-made tubing, and other products.
Discuss Your Plastic Extrusion Project with Crescent Plastics Today
Request a quote on the custom plastic extrusions you need, or contact Crescent Plastics to learn more.