Plastic Extrusion Profile Quality
Providing quality products means creating the most cost-effective, functional, and precise plastic extrusions that completely satisfy our customer's needs. Being able to continually provide quality products is a characteristic that sets our business apart from the competition.
At Crescent Plastics, we strive to provide the highest quality plastic profile extrusion designs in the industry. With decades of engineering experience, we will work with you to find the extruded products that meet your budget, time, and design needs.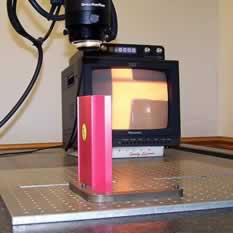 Quality at Every Step for Your Plastic Extruded Profiles
An effective quality system is supported by several key elements including pre-production planning, effective control plans, adequate training, necessary inspection equipment, root cause analysis, corrective action (8-D), lessons learned, and continuous improvement. These elements, along with process consistency and the culture and resources required to support these activities, help ensure that we meet our customer's demanding requirements.
The effectiveness of our quality system is documented by our excellent quality performance metrics and supported by our ISO 9001:2015 Certification.
We utilize the latest tools and technology to ensure quality plastic extruded profiles, including:
On-line Laser gauges
Optical comparator
SPC charting
Coordinate Measuring Machine (CMM)
Color spectrophotometer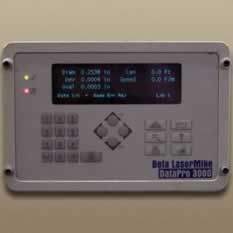 Our APQP Process
The Advanced Product Quality Planning (APQP) approach serves as a standard way to share results between suppliers and companies. It was originally developed for the automotive industry but is now being utilized by other manufacturing sectors. The goal of APQP is to create a plan that will develop the highest quality product to satisfy our customers. It occurs in three main phases: development, industrialization, and product launch.
At Crescent Plastics, a cross-functional team composed of Quality, Engineering, Sales and Production conducts a part review meeting before every new plastic extruded profile goes into production. Our APQP approach ensures that we address what is critical to the function of your part.
Our SPC Process
Statistical Process Control is a quality control method that uses statistics to monitor a process. SPC helps us detect any problems in our products early, and to quickly solve or prevent further issues. Through this process, we are able to operate more efficiently and produce less waste.
The SPC process involves three main phases: understanding the process and the specification limits, eliminating sources of variation, and monitoring the ongoing production process. When monitoring the process, we use control charts that detect significant changes or variation. The goal is to maintain a stale process that produces consistent, high quality products each and every time.
This information is communicated to our operators and inspectors with documented control plans. Our operators and inspectors then assume primary responsibility for quality assurance by checking dimensions, part function and color during production. This system provides parts that consistently have the desired functionality and are produced in a cost-effective manufacturing environment. 
Crescent Plastics Assures Quality Products and Exceptional Service
Crescent Plastics creates custom plastic extrusion and fabrication for a variety of industries and applications. We have extensive experience in a wide range of materials and will work with you to produce the plastic extruded profiles that meet your needs. We also offer fast, on time delivery to keep up with demanding industries.
View our photo gallery for examples that reinforce our quality assurance, as well as images of our equipment, tooling, and facilities.