Specialty Plastic Extrusion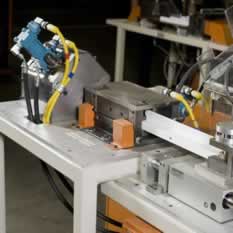 Plastic Punching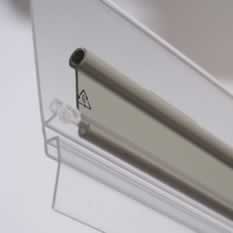 On-line Assembly
Beyond traditional plastic fabrication, specialty plastic extrusions may be required to meet specific purposes. Whether that is specialty materials, custom shapes, or advanced techniques, plastic extrusion can be used for a variety of unique applications and industries.
Crescent Plastics has over 60 years of experience in providing on-line and off-line fabrication of custom plastic extrusions to our customers in southern Indiana, Illinois, western Kentucky, and beyond. We offer advanced capabilities in specialty processes like custom profile extrusion, co-extrusion, and multi-strand extrusion. Our experience also includes:
Automated sawing
Drilling
Plastic punching
Routing
Staking
On-line printing
Assembly
Kitting
Packaging
In addition to plastic punching, printing, and other fabrication services, our engineered plastic extrusion services also include in-house tooling capabilities, as well as signage and custom pipe and tubing.
Crescent Plastics manufactures custom polycarbonate and acrylic extrusions with different levels of frost and diffusion to provide the proper light transmission and hiding power for your extruded LED lenses. We can also supply co-extruded LED lenses combining different colors or levels of diffusion.
We can extrude plastic trim molding in a variety of profiles, materials, colors, finishes, foamed profiles, and in co-extruded geometries. We can also provide both seat trim edges and decorative trim, depending on your needs.
Crescent Plastics can provide custom plastic sign frames in a range of fabricated shapes, materials, colors, finishes, co-extrusions, and assemblies. We offer complete in-house fabrication capabilities to create the perfect plastic sign frames or banner stands you need.
Crescent Plastics is a leading PVC tubing manufacturer, and we serve customers in a range of industries, from furniture and appliances to lawn and garden and POP displays. We offer specialized marking options, as well as a variety of materials, colors, and finishes to choose from.
DFM Methodology for Plastic Extrusion
We also offer an experienced engineering department that utilizes DFM methodology. This allows us to help the customer optimize production economics.
Design For Manufacturability (DFM) methodology aims to design products that streamline the manufacturing processes and reduce costs. This methodology allows for early detection of problems, so they can be fixed in the design phase, the least expensive place to fix them.
The goal of DFM in plastic extrusion is to create a well-engineered design that is least likely to create issues in manufacturing and provides the best price for our customers. In order to achieve this, there are a few principles we adhere to. These include:
1. Simplifying the part components
The more complex the part, the more areas can fail. By minimizing the number of components, and using standard components when possible, we can produce easier-to-assemble, more reliable parts. We also try to utilize designs that have already been tested and proven to work throughout our years of experience.
2. Design with fabrication in mind
The design process is the cheapest place to adapt and problem-solve. By creating a product plan that includes easy-to-mold shapes and tolerances that are not difficult to achieve, the finished parts can be manufactured quicker, easier, and with less room for failure. We strive to design the best possible product up-front to minimize the need for adjustments down the line.
3. Limit the number of machine operations required
The more machines and operations that a part requires, the longer the part will take to be manufactured and the more, potentially, the part will cost. There is also more room for error in the complexity of the part. We strive to design our plastic extrusion products to be as easy to manufacture as possible.
Specialty Plastic Fabrication from Crescent Plastics
From our facility in Evansville, Indiana, we have become one of the top profile extruders in the country for a variety of industries. We provide the highest quality, most cost-effective plastic extrusion services that meet your application needs.
View our photo gallery for examples that reinforce our quality assurance, as well as images of our equipment, tooling, and facilities.