Custom Foam Profiles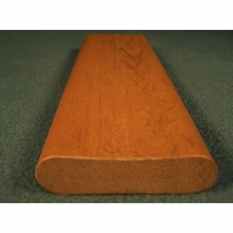 Foam Profiles for Thermoplastic Extrusions have a density similar to wood.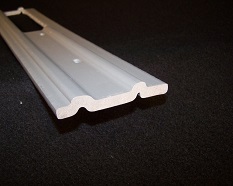 Our Custom Foam Profiles are extruded to your specifications.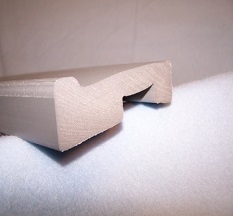 Foamed Parts are an affordable alternative to many material types.
Foam Profiles for Thermoplastic Extrusions
Crescent Plastics has extensive experience in the development of foamed plastics for thermoplastic extrusion applications. Utilizing various thermoplastic extrusion materials, including HIPS, ABS, PVC, HDPE and reprocessed foam plastic materials, Crescent has developed a process to produce light weight, high strength custom foam profiles. With a density similar to wood, parts produced from this thermoplastic extrusions process can be colored with a wood grain appearance and used as a wood replacement. 
Applications of Thermoplastic Extrusions
Our custom foam profiles for thermoplastic extrusions are perfect for applications that require light weight parts with strength and durability, such as point of purchase displays, molding, frames, structural members, etc. A foamed plastic part for thermoplastic extrusion applications may provide product enhancement at an affordable cost. Our experts will guide you through the foam profiles for thermoplastic extrusions process and answer any questions that may help facilitate your needs.
Applications:
 Building & Architecture
 Concrete Forms & Structural Members
 Edge Protectors
 Fascia Plate 
 Fascia Panel
 Wood Replacement
 Picture Frames for Home or Commercial
 POP Fixtures & Displays
 ….just to name a few
Advantages:
Lighter and less expensive than standard thermoplastics.
Can be used to reduce material content saving you money.
Excellent replacement for wood products.
Can be cut or routed like wood products.
Lighter than wood products.
Unlike wood, rigid foam is rot proof.
Rigid Foam PVC is UV resistant.
Rigid Foam PVC is self-extinguishing.
Rigid Foam accepts fasteners well.
Rigid Foam PVC is easily glued.
Rigid Foam plastic can be curved and shaped utilizing heat.
Rigid Foam plastic is insect and animal resistant.
Extruded to Your Specifications
Crescent Plastics builds custom extruded plastic profiles to your specifications. We do NOT have stock standard products for sale. If you have a need for a custom foam profile, we can meet your needs with efficient, high volume production.

Crescent Plastics has over 65 years of design and production experience and, once again, have proven themselves as an innovator in the field of plastic extrusion. Request a quote today!