Custom Extruded Plastic Profiles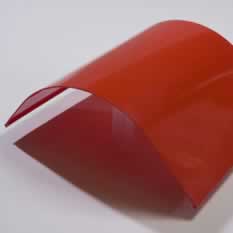 Extruded Plastic Profiles up to 20 inches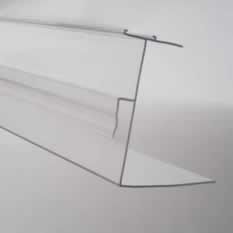 Extruded plastic profiles
Since 1949, Crescent Plastics has provided high quality, custom extruded plastic profiles for customers all across the country in a wide range of industries and applications. We produce custom plastic profiles up to 20" wide, from complicated to simple high volume designs.  From design to delivery, Crescent Plastics offers full-service custom extrusion to provide you plastic profiles that match your exact requirements.
Contact Crescent Plastics today for the custom extruded plastic profiles you need.
Custom Designs & Full-Service Manufacturing
Our experienced engineering department has the skills and experience to turn any plastic profile design into a tangible product. Utilizing proven DFM (design for manufacturing) methodologies, we optimize customer designs for improved functionality, quality, and production economy. Thanks to our DFM processes, your parts will be easier to manufacture and require less material, resulting in faster turnaround times, improved quality, and lower production costs.
On-site 3D printing equipment enables us to produce custom profile prototypes quickly and efficiently. These quick-turn prototypes allow you to test your profiles' fit, form, and function, and give you a visual reference for planning and design. The 3D printing process makes it easy to advance through numerous design iterations without the need for expensive tooling changes.
Once your design has been perfected and you're ready to begin full production, our state-of-the-art tooling shop will create the custom tooling your plastic profiles require. With in-house toolmaking capabilities, we can minimize tooling lead time and guarantee the quality and accuracy of our tooling. We assist you in getting your product quicker to market than the competition.
Automated downstream operations and custom fabrication capabilities allow us to deliver custom extruded plastic profiles that are complete and in their final form. We do more of the work now so you don't have to later.  Fabrication operations can be done on-line and off-line as dictated by complexity and volume.
With all these services and processes available under one roof, Crescent Plastics is a one-stop shop for your plastic profile needs.
High Quality Materials for High Quality Products
We can produce your custom extruded plastic profiles from a wide range of thermoplastic materials. Whether your application requires a material with specific physical characteristics or you just need the best combination of durability and affordability, we have you covered. Common materials for plastic profiles include:
Acrylic (PMMA)
Polycarbonate (PC)
ABS
PVC
Polypropylene (PP)
TPE's and TPO's
High- and Low-Density Polyethylene
and many others
A variety of plastic alloys and other specialty plastic materials are available upon request.
Quality
Crescent Plastics uses an APQP approach which ensures that we address what is critical to the function of your custom profiles. This information is communicated to our operators and inspectors with documented control plans; they then assume primary responsibility for quality assurance by checking dimensions, part function, and color during production.
We also utilize the latest technology to guarantee part quality, including:
On-line gauges (Go/No Go gauging)
On-line laser gauging
Optical comparators
SPC charting
Coordinate measuring machines (CMM)
Color spectrophotometers (color held to ± 1 delta unit)
We are ISO 9001:2008 certified for quality control.
Request a quote for superior quality custom extruded plastic profiles for your application.