Custom ABS Tubing & Pipe Extruded ABS Tube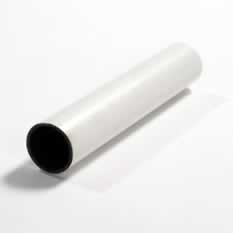 Extruded ABS tubing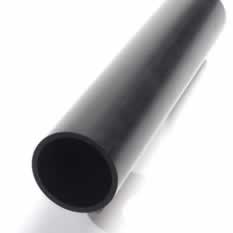 Tubing up to 4.5 inches Outside Diameter
ABS (acrylonitrile-butadiene-styrene) is a thermoplastic resin first developed in the 1950s for use in oil, gas, and chemical operations. ABS plastic remains popular today for a wide range of uses, especially as tube and pipe.
Standard or Custom ABS Pipe Sizes, Colors & More
Crescent Plastics offers a wide variety of ABS tube and pipe, in standard diameters, lengths, and colors to meet the needs of your application. Available plastic tubing sizes range from 0.188" O.D. to 4.5" O.D. Various packaging options and personalized printing are available as needed.
We can supply nominal ABS pipe sizes, as well as customized pipe sizes to meet your unique requirements for O.D. and/or wall thickness. Our capabilities include on-line and off-line fabrication processes to provide complete extruded tubing products that match your specifications.
Specifying Custom Pipe & Tube
Our ABS pipe and tube can be tailor-made for your application. Customizable features include:
Diameter
Wall thickness
Length
Color
Printing (if needed)
Packaging
Request a quote or contact us to discuss the personalized pipe or tubing you need.
Benefits of ABS Tubing & Pipe 
Lighter, easier to work with and less expensive than metal tube or pipe
Will not rust or corrode
Smooth interior finish provides superior flow
Resistant to mechanical damage, even in low temperatures
Maintain their performance at temperatures as high as 140°F (60°C)
Your #1 Source for Custom Pipe & Tubing
Crescent Plastics are the expert extruders you need for all types of custom-made thermoplastic tube and pipe. We also offer standard and customized polypropylene tubing, polycarbonate tube, and other thermoplastic tube/pipe options.
Request a quote on ABS tubing or pipe tailor-made for your application, or contact us to learn more.