Extruded Plastic Shapes for POP Displays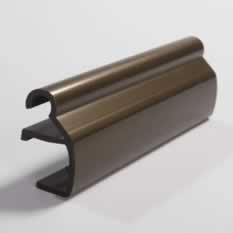 Extruded Plastic Shapes Metallic Colors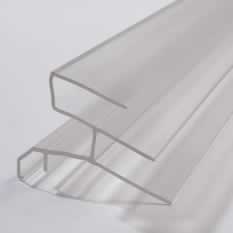 Acrylic Shelf Lips
Crescent Plastics provides innovative solutions for retail POP (point of purchase) displays. We can produce custom extruded plastic shapes that are both practical and eye-catching, with a variety of materials, colors, and finishes available to give you the perfect POP display for your needs.
Precision Plastic & Acrylic Extrusion for Retail POP Displays
We manufacture extruded plastic shapes for all POP display applications, including:
Shelf talkers
Bumpers
Caption holders
Edge trim
Structural components
and more
At Crescent Plastics, we design and build all extrusion, fabrication, and assembly tooling in-house. This allows us to closely monitor every step of the production process and ensure that all standards for quality and precision are being met.
We extrude all plastic shapes on-site, as well, giving you reduced costs, consistent quality, and shorter lead times for your projects.
Decades of Consistent Quality & Precision
Undeniable proof of our expertise and the consistent quality and precision of our extruded plastic POP displays are our continuing relationships with our many satisfied customers. Our largest customer in the POP industry has been purchasing parts from us for over 40 years!
Contact Us for Custom Plastic Extrusions for POP Displays
Let Crescent Plastics demonstrate our ability to support your needs with custom extruded plastic shapes and our innovative approaches. Request a quote or contact us today for creative solutions to your most demanding problems.