Plastic Cable Raceway Channels
Plastic channels, also known as electric channel raceways, are linear extruded profiles that are used to organize and protect cables and wiring in numerous home, commercial, industrial, medical applications. For the last 70 years, Crescent Plastics has provided plastic electrical wiring channels for your project needs. We provide custom electrical channeling, in a wide range of plastics to suit your project's exact specifications.
At Crescent Plastics, we provide custom electric channel raceway solutions in a range of thermoplastic materials, including flexible and rigid options, to meet your application requirements. Request a quote for extruded electrical channels or contact us to discuss your cable management requirements.
Extruded Plastic Cable Raceway Options  
Wire channel plastic profiles can be square, rectangular, rounded, flat or domed-shaped depending on the type of application. Length, width, and diameter can also be fully customized based on your cable management requirements. Some of the more common configurations for extruded electrical channels include:
J-channel
H-channel
U-channel
2-channel
3-channel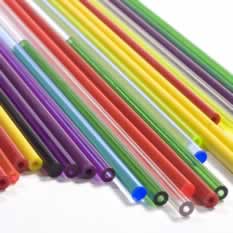 Custom Electrical Tubing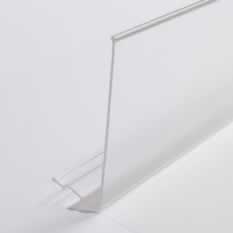 Thermoplastic Extruded Profiles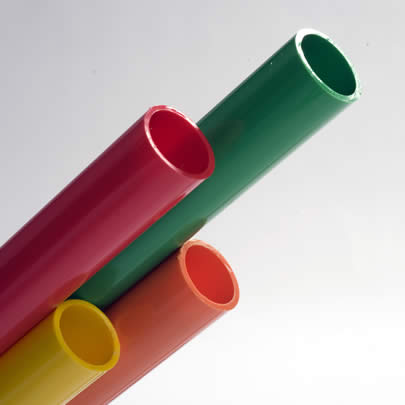 Electrical PVC Pipe
Electrical PVC Conduit
Flexible PVC conduit tubing can be designed for electrical tubing and electrical insulating applications. The flame-resistant PVC features a wide operating temperature range -30° C to 105° C and outstanding physical and electrical insulating properties. The PVC tubing can be used as a wiring harness covering, or as a terminal and splice insulation. Flexible PVC tube for electric wiring provides numerous beneficial qualities including:
Mechanical toughness
Flame resistance
Low cost
Low odor
Lead-free
Noryl ® PPO (Polyphenylene Ether and Styrene) and Xyron ® Polyphenylene Ether/PPO materials are recommended for applications with low voltage electrical channels, electrical base pans, and covers. These materials perform well in sustained raised temperatures, while providing excellent hydraulic stability, good dimensional stability, and good electrical insulation properties.
Custom Plastic Profile Wire Channeling for Electrical Applications
Crescent Plastics Incorporated manufactures custom electric channel raceways for cable management and electrical applications. Electric wiring channels provide a safe alternative to having exposed cables and electrical wires and are ideal for routing wires or cords to lighting, appliances, and more. Our extruded electrical channels help protect cords from corrosion or damage and insulate electrical wiring to prevent electric shock. Wiring channels are ideal for the following types of electrical applications:
Extending wiring circuits
Routing cables & wiring
Organizing cords
Protecting/insulating cables & wiring
Mounting electrical wiring
Plastic Channels Are Ideal for Industrial and Electrical Applications
Unlike metal electric channel raceways, plastic channels resist corrosion and will not dent or scratch. They are a durable solution that can be manufactured in various colors to match a surface finish or for color coding electrical wires and cables. Wire channel extruded plastic profiles can be mounted on virtually any surface or installed in molding and drywall and are manufactured in various configurations to meet a wide range of industrial and electrical application requirements.
Custom Design Assistance for Extruded Electrical Channels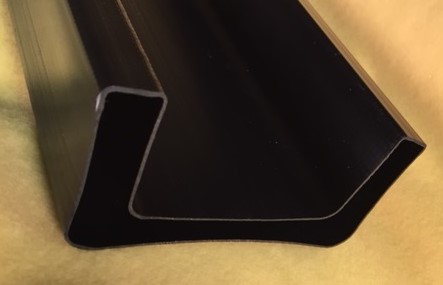 Crescent Plastics provides full engineering, design, and tooling services to help create custom electric wiring channels that meet your exact requirements. Whether you need a wire channel plastic profile prototype, or a high volume run of plastic channels, we can provide the custom solutions you need. We have several quality assurance policies in place and constantly work to improve our processes to provide you with high-quality plastic extrusions.
Choosing the Right Plastic Cable Protection
When designing your wire plastic channel profile, it is important to consider the length needed and well as the diameter of the wires and cables that are being bundled in the plastic channel. Your electrical channel raceway should also be designed to neatly organize electrical wiring to prevent tangling while still providing easy access to wires and cords. 
Consider color coding your plastic channels for applications with multiple wiring or cabling systems for easy identification. This can make it easier for you to quickly identify cables and electrical wiring for troubleshooting.
Contact Crescent Plastics for Extruded Electrical Wiring Channels Today
Contact us for more information regarding our extruded plastic electrical channeling options today, or request a quote for further pricing details today. Crescent Plastics delivers advanced quality engineering, design and tooling services for custom extrusions while providing specialty plastic extrusion services including assembly, kitting and more.