Custom Plastic Outdoor Signage
When exposed to outdoor elements, many plastics can fade or become brittle because they are not inherently UV stable. Over time, solar radiation, fluctuating temperatures, moisture, pollutants, and atmospheric gasses can damage plastics.
However, sign-grade plastics like acrylic and polycarbonate provide a durable, lightweight solution to exterior signage. Additional UV stabilizers and resistant caps can also be added to plastic materials for added protection and weatherability.
Crescent Plastics provides light lenses, exterior signage, and architectural extrusions for use in convenience stores, gas stations, and many other applications. We can also provide custom plastic sign frames in a range of fabricated shapes, materials, colors, and other custom options.
Design Cababilities for Plastic Outdoor Signage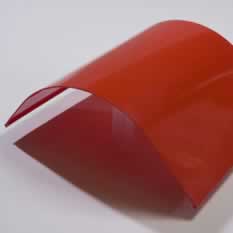 When using plastic for exterior purposes, there are a few factors that could affect the durability or long-lasting quality of the material. These aspects include:
Latitude position on the Earth
Temperature and humidity range of area
Orientation of the sign in relation to the sun
Plastic sign geometry
Color of the material
Mechanical stresses on the part
Benefits of Plastic Exterior Signage
When the proper plastics are chosen for the outdoor application, the material can offer many benefits. Depending on the material, each plastic offers unique qualities. For example, acrylic has the advantage of superior UV stability and outstanding light transmission, while polycarbonate has added durability and high impact strength. All weather-resistant and UV stable plastic materials offer a few similar benefits, however.
Outstanding Aesthetic Properties in Light Situations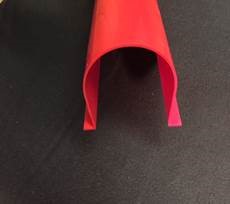 In the reflected light of daylight, and even in transmitted lights of back-lit signs, plastic has great visual appeal. Plastic can be designed to diffuse light from LED lamps with lighting plastic sheets, enhancing the appearance of these LED back-lit signs.
Easy to Form Into Complex Shapes
Because the signs are made from plastic, they are easier to mold and create unique shapes that meet your application needs. Crescent Plastics can create custom extruded plastic signs in whatever complex shape you need.
Wide Range of Colors to Choose From
Plastic also has the advantage of coming in a wide range of colors. Plastic materials can be created in whatever color matches your advertising needs. Materials like acrylic and polycarbonate are also easy to paint, print, or apply adhesives.
Increased Durability
Plastic signs can withstand outdoor conditions with minimal fading, cracking, or degradation. They are able to endure heavy usage without damage or losing their clean, clear look.
Cost-effective Material
Plastics tend to be cheaper than other materials like aluminum that are also often used for outdoor signs. Plastic materials allow you to create beautiful, durable signs without breaking the bank.
Contact Crescent Plastic for LED Lighting Plastic Sheets
With over 60 years of experience, we are a leading plastic extrusion and lighting plastic manufacturer for durable plastic materials, even in outdoor environments. Our team of engineers and experts can help you find the best material selection for your outdoor application.
To learn more about all of our plastic materials suitable for your outdoor applications, please contact us today.