Custom Plastic Fabrication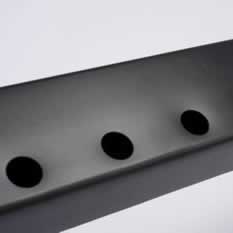 On-line Drilling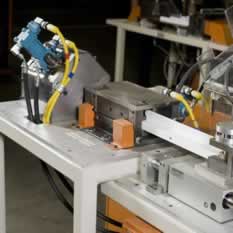 Plastic punching services
Crescent Plastics offers a range of custom fabrication services to give added value to our plastic manufacturting capabilities. Our automated farbrication processes can save you valuable time and money in your overall production process, and result in more complete parts that require less additional processing on your end. We do more of the work now so you don't have to later.
Contact Crescent Plastics today to get us started on your custom fabrication project.
Autmoated On- and Off-line Fabrication
We utilize fully-automated processes wherever possible in custom plastic fabrication to ensure superior precision, accuracy, and repeatability. Integrating "assembly line" methods into the part manufacturing process, our on-line fabrication capabilities provide consistent results that save time and labor by eliminating additional handling. Off-line fabrication is also performed in-house as dictated by our customers' volumes and requirements. 
By getting these jobs done quickly, we save our customers time. By performing them all in-house, we save our customers money. By doing them ourselves, we can better monitor the qualify of the processes to ensure they meet or exceed customer expectations.
Our custom plastic fabrication capabilities include:
Punching
Milling
Drilling
Routing
Pad printing
Hot stamping
Staking
Welding
Bonding
Overlay and/or tape application
Assembly
Kitting
Packaging
Our expert engineering team will assess your part designs, and the associated manufacturing requirements, to determine where and how fabrication process can be integrated into production. Our fabrication services add value withotu significant additional cost, and get your parets from our to your door quicker.
Inventory Mangaement Systems & More
Crescent Plastics also offers a range of inventory management systems and other programs. Customers in all industries can benefit from our capabilities for:
ERP
EDI
ASN
Kanban
JIT shipping schedules
Bar coding/lot traceability
Our fabrication and inventory management programs make our already-impressive plastic extrustion services even better. Request a quote for the custom-fabricated plastic extrusions you need.