Specialized Marking Options
Pipe marking is used to add logos, barcodes, serial numbers and text to PVC and ABS tubes for identification purposes. Pipe labeling is also used to indicate directional flow or identify pipes carrying potentially hazardous substances. The type tube marking used depends on the environmental conditions of the intended application. Harsh environments involving chemicals or extreme temperatures will need a more durable and permanent solution than general applications such as household plumbing.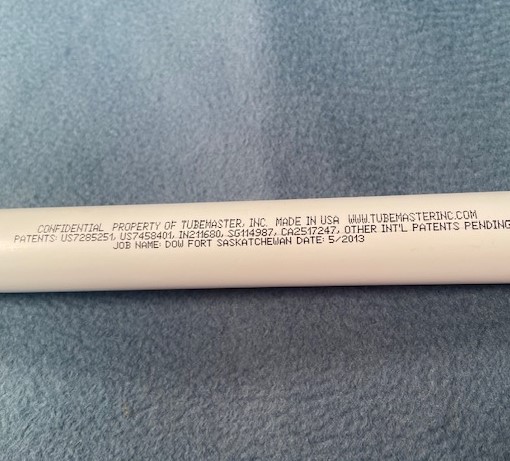 There are various tube markings to provide a permanent or semi-permanent solution for labeling PVC and ABS piping. Available options for labeling plastic tubing can include:
Color-coded labels
Inkjet printing
Pipe Labeling for Identification and Workplace Safety
Pipe labeling assists not only with branding and identifying products but can also play a crucial role in workplace safety. Labeling your tubing has several benefits and purposes including:
Identifying information including material type, sizing information or manufacturer's name
Providing markings that assist with assembly
Indicating part numbers or serial numbers
Labeling pipes carrying water and hazardous fluids
Specifying flow direction
Other custom tube marking purposes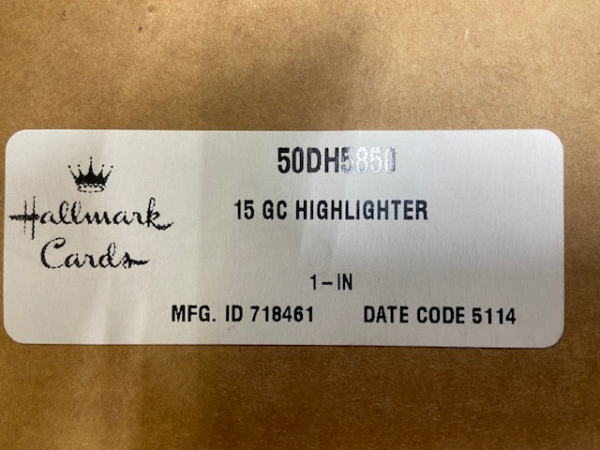 Crescent Plastics offers the plastic ABS and PVC pipe solutions you need, whether you are looking for unmarked PVC tubing or customized pipe labeling. If you are unsure of which pipe marking solution is best for your application, we can help. Contact us for more information.
Labeling PVC Tubing Containing Hazardous Substances
Tube marking is especially important for ensuring workplace safety around piping systems used for hazardous materials. Pipe labeling guidelines for hazardous fluids and water are determined by ASME A13.1 Scheme for the Identification of Piping Systems.
These guidelines are a voluntary consensus standard that has not been adopted by OSHA but should still be followed to identify hazardous substances and help prevent accidents and injury. Properly labeled PVC tubing prevents confusion over what substances are contained in a pipe. Proper identification also aids in general maintenance and emergency operations involving redirecting, adjusting or shutting off flow.
Contact Crescent Plastics for Custom Pipe Labeling and More
Crescent Plastics provides specialized marking for all our custom pipe and custom tubing. Contact us for more information about our pipe labeling capabilities or request a quote for your high volume, custom pipe labeling project.