Appliance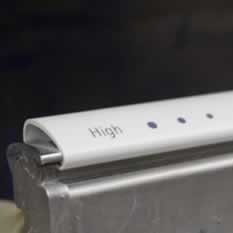 Appliance trims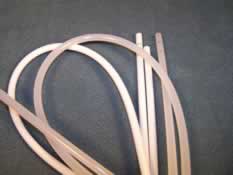 Polyethylene Tubing
Crescent Plastics has over 60 years of extensive experience with extruded plastic shapes for the appliance industry. We extrude various appliance products including pan trims, door trims, wire raceways, duct work, non-magnetic gaskets, bumpers, light lenses, breaker strips, along with polypropylene and polyethylene tubing. Our extruded plastic shape processing allows for various geometries from 0.188" diameter tubing, and larger, up to 20" wide profiles plus co-extrusion capability. These profiles are produced in a wide variety of thermoplastic materials such as ABS, HIPS, PVC, PE, PP, and Acrylic(PMMA). We also have the ability to extrude engineered thermoplastics including Polycarbonate(PC), Ultem® (PEI), Polysulfone(PSU), Polyurethane(PU), and Noryl®(PPO).
On-line and off-line fabrications allow us to provide value added services to help you achieve the lowest cost with enhanced functionality. In addition, our extensive fabrication area allows us to decorate plastics with ink jet printing, pad printing or heat transfer to provide an appealing part. A recycle code can be added along with part identification for lot traceability. We also utilize UL flame retardant extruded plastic, along with FDA, NSF, RoHS, and WEEE compliant materials.
We would welcome an opportunity to review your most demanding challenge.
Request a quote today and let our experienced engineers provide cost effective solutions.