Custom Thermoplastic Extrusions for Transportation Applications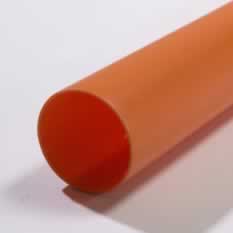 Traffic Markers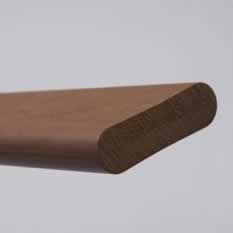 Tie Down Rails
Thermoplastic extrusions are key components for automakers and transportation industry OEMs. Extruded seals and extruded gaskets are used extensively in the semi-trailer and truck body market, as well as other transportation and automotive applications. Replacing a metal part with an otherwise-identical thermoplastic extrusion eliminates the possibility of rust, removes sharp edges, reduces weight, and provides impact resistance in greater cold temperature. 
The Thermoplastic Extrusion Experts
Crescent Plastics has considerable experience in delivering custom extrusions and custom tubing that can withstand the challenging conditions cars, trucks, and other vehicles experience, such as temperature extremes, UV exposure, harsh chemicals, contact with oil and fuels, and impact.
We've produced nearly every type of thermoplastic extrusion used in the transportation industry, including:
Protective trim
Tie-down rails
Corner guards
Edge protectors
Wall guards
Bumper strips
Traffic posts & delineators
Seating components
Air dams
Aerodynamic panels & trim
Light enclosures
License plate brackets
D.E.F. tubing
Marine components
and more
We work with a wide variety of commodity and engineering thermoplastic extrusion materials, and can manufacture a custom thermoplastic extrusion in nearly any shape your application may require, no matter how simple or intricate. We can provide custom tubing as small as 0.188" in diameter and extruded plastic shapes up to 20" wide and larger. 
Contact us today for the custom thermoplastic extrusions your transportation project requires.
Design Assistance for Thermoplastic Extrusions
Our engineering team is available, as needed, to provide design assistance during product development. Whether you have only a rough design sketch or a completed prototype that's ready to move into full production, we're here to help!
Crescent Plastics' expert engineers can assist you with everything from material selection to design modifications to optimize your thermoplastic extrusion for better and more efficient manufacturability. We can provide 3D printed samples that allow you to test fit, form, and function. Our DFM (design for manufacturing) methodology ensures superior quality and maximum production efficiency. 
Cost- & Time-Saving Techniques
We manufacture all tooling and dies in-house to reduce costs and production times, and to guarantee the quality and accuracy of your thermoplastic extrusion shapes. DFM methodology, along with a range of in-house secondary services—like inkjet printing, hot stamping, punching, drilling, routing, assembly, and kitting—will help you get your product to market faster.
The #1 Source for Custom Extrusions
Crescent Plastics' combination of process experience, design expertise, and advanced technology enables us to produce custom tubing and extruded plastic shapes that consistently meet or exceed customer expectations.
Contact us today to request a quote on custom thermoplastic extrusions for your transportation application.