Building & Construction

Conveyor Covers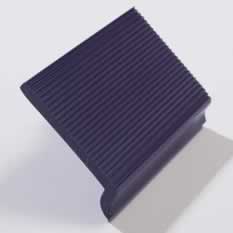 Plastic Trim Mouldings
From custom plastic trim moulding to polycarbonate extrusions, Crescent Plastics offers a wide variety of extrusion profiles in many different materials which have application in the building and construction industry. Crescent can process FR grades of polycarbonate extrusions or PC/ABS for chair rails, railings, edge guards, wall guards, plastic trim moulding, and bumpers. We can also extrude all commodity materials such as Acrylic (PMMA), ABS, PVC, HIPS, Polypropylene(PP) and Polyethylene(PE) as well as engineered materials such as Polycarbonate(PC), Polyurethane(PU), Noryl®(PPO), Ultem®(PEI), and Polysulfone(PSU). Special processes such as foam additives or co-extrusion can provide unique benefits and improved functionality.
Whether you are looking for a polycarbonate extrusion to use as a chair rail, or a custom plastic trim moulding that looks like wood, Crescent Plastic can help. We can offer unlimited colors and a variety of finishes, including simulated metallic, simulated wood grain, plus printing, heat transfer, hot stamping, silk-screen, and pad printing just to name a few.
The proof is in the examples of creative and unique solutions that we have provided to many satisfied customers. Our customers in the construction and building industries turn to us for the plastic trim moulding used in a new building or the FR grade polycarbonate extrusions they require in a new construction project. We would welcome an opportunity to demonstrate our ability to provide innovative solutions to your most demanding challenges.
Request a quote today!